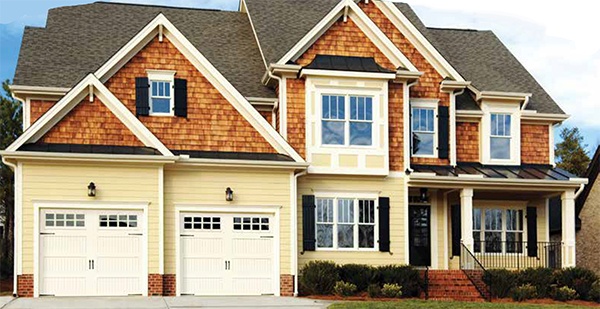 Design Choices, Style, Quality
When you are looking for that perfect, new replacement door for your home, look no further than Raynor's Aspen™ Series. With all the design choices Aspen™ offers, you are sure to find the perfect combination that will enhance your home's curb appeal and value.
AP200
The Aspen™ model AP200 is a 2" thick, thermally efficient door, featuring Neufoam™ polyurethane insulation that fills 100% of the section's interior. Combine this with all the decorative options available, and you have a best-in-class door that just can't be beat.
AP138
The Aspen™ model AP138 is a 1⅜" thick door and also features Neufoam™ polyurethane insulation. The AP138 is ideal for moderate climate areas, and offers all of the options available to the AP200.