Explore our extensive line of sectional garage doors, from thermal efficiency and extreme durability to architecturally inspired models, find the right garage door for your building application.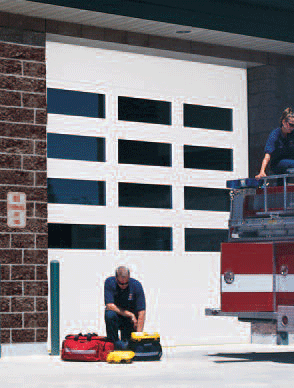 With a proven track record for thermal efficiency and extreme durability, Raynor TC Series garage doors are simply the best you can specify. With extruded polystyrene insulation thermally bonded between two steel skins, TC Series doors have an exceptional R-value of 17.05. And, its superior construction has made it the most specified sectional garage door on the market.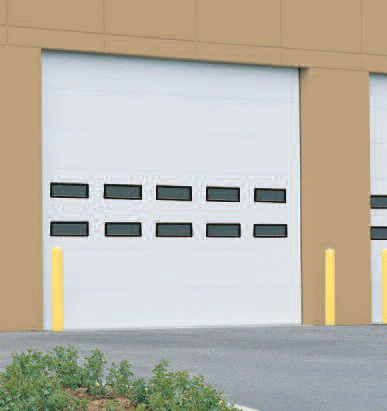 ThermaSeal™ - Our durable, energy-efficient sectional garage door. Our exclusive process fills 100% of the door's interior space with energy-saving polyurethane foam insulation to deliver exceptional R-values. This process also provides superior foam density for excellent structural integrity. For maximum thermal protection, choose ThermaSeal.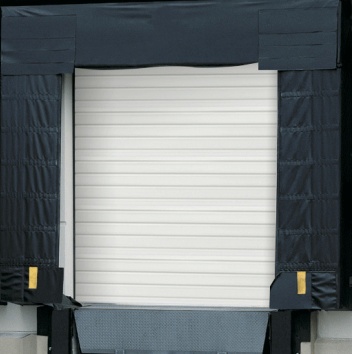 TH160 - For maximum thermal protection, choose our durable, energy-efficient sectional thermal garage door. With standard features like the corrosive resistant rigid aluminum retainer and the EPDM rubber floor seal, the TH160 is built to last!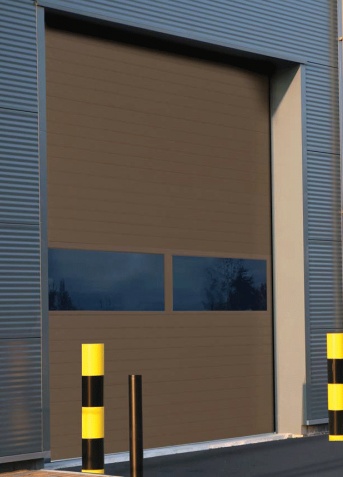 With 2" garage door sections, TC200 is constructed of rugged galvanized steel inside and out. And, its two-sided steel design features a laminated core of CFC-free expanded polystyrene insulation for an R-value of 10.25.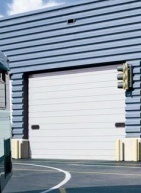 Rugged SteelForm™ garage doors are ideal for commercial and industrial applications. SteelForm door sections are a full 2" thick and made of hot-dipped galvanized steel for maximum rust resistance.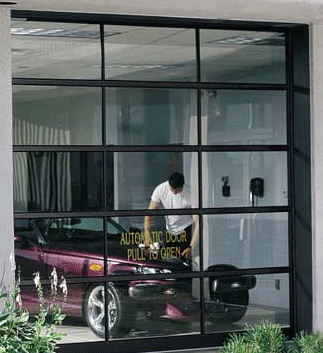 AlumaView™ garage doors have long been the standard fixture for facilities that require dependable, attractive doors that offer maximum visibility. With an anodized-finished extruded aluminum frame, AlumaView garage door sections are a full 1-3/4" or 2" thick.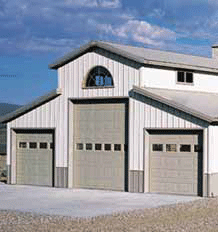 When your building's facade needs a classic raised panel design, choose from DesignForm™ garage doors. With style choices, like mixed panel designs and safety features including finger-protection, DesignForm doors offer the aesthetic options of a residential door, combined with the durability of a commercial garage door. Matches Innovations Series™ residential garage doors.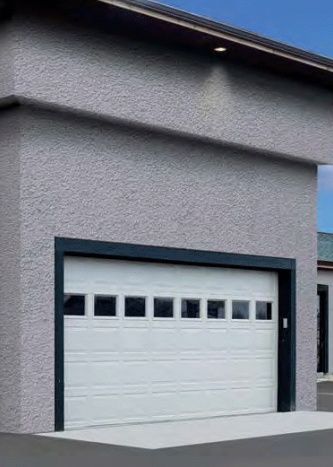 When exterior appearance is a primary consideration, choose a stylish, raised-panel steel garage door from our attractive StyleForm™ series. StyleForm Optima garage doors, equipped with heavy-duty, commercial-grade hardware, offer the perfect combination of beauty and reliability.