C.H.I. Overhead Doors
C.H.I. commercial overhead doors are constructed using the finest raw materials, produced by the hands of skilled craftsmen, customized with computer-aided precision, and delivered both on time and with care. Our entire line of 3200 Series overhead doors, from our insulated sandwich doors to our pan-constructed models, are specially engineered for extra durability to afford years of dependable operation — even in the most challenging industrial environments. Additionally, almost all of the materials that go into our doors are 100% recyclable post-consumer. When coupled with the insulating qualities of our sandwich style doors, C.H.I. Overhead Doors is your best choice for green sustainable buildings and LEED projects.
MICRO-GROOVED INSULATED SANDWICH
Regardless of your specific application, C.H.I. offers a premium insulated door product guaranteed to deliver years of dependable operation. Our micro-grooved models are constructed in a variety of gauges and insulations for those applications that demand the best in thermal efficiency and value.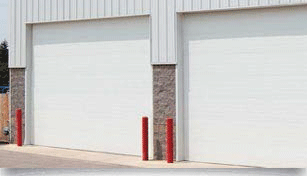 RIBBED STEEL PAN & PAN INSULATED
C.H.I. offers commercial overhead door solutions that provide powerful performance and rugged reliability for a wide variety of commercial, warehouse, and industrial applications. We have developed our overhead garage doors to meet the most difficult site demands and the durability to keep your work crews productive or your trucks moving all day long.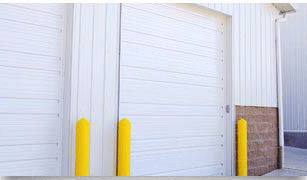 ALUMINUM
The clean modern look combined with its flexibility, durability and quality make this the perfect choice selection for your full-view needs. Removable inside retainers make changing the look of your aluminum garage door, or replacing a window section, an ease uncommon to most doors. These garage doors with glass are aesthetically pleasing, making it ideal for either residential or commercial use.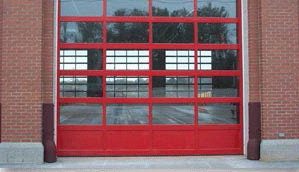 SPECIALTY PRODUCTS
C.H.I. understands that commercial applications vary; that is why we offer numerous customization options to fit your specific needs. From pass-through man doors, to custom track layouts, to powder-coating options, we are committed to meeting customer requirements and supporting the unique, individual needs of our customers.